I keep seeing all these "year in review" posts, so I suppose I should go ahead and do one too. Life has been busy for us, but I really feel like we've settled into a wonderful routine of friends and school and family. We're at peace in our home right now and I love that.
When I started this blog post, I was thinking I wouldn't have that much to link

in my

review, but that is not the case! Whew, I did a lot! I'm making myself tired just thinking about it. I don't know if the next year will have as many

ambitious

projects in it.
I spent a lot of time reading, 61 books this year! In May, I began reviewing books for Bethany House and Tyndale Publishers...to see those reviews, click here.
I redid many of the walls and even some of the rooms in

our home

, as well as a few painting projects. Click on the photos to see details.
**

*

Art and Fabric

P

rojects***
ABC Art
Old Photos in a Window
Antibes Mirror Redo
Jute wrapped wine bottles
Coffee Bar
Rustic Wall

Art
Game Board Wall Art
****

Painted Furniture***
Dip Dyed and Stenciled Side Table
Dry Brushed Side

Table
Elsa's Wri

ting Desk
Betsy Ro

ss Painted Cabinet
Sa
ssy Plumage

Dresser
Rainbow of Chairs
French Linen

/Antibes Dresser
***Room Reveals

***
Happy Gallery Wall
Striped O
ff
ice
Elsa's updated bedroom
Stenciled

Closet
Deck Redo
Chevron Backsplash
Boy's WWII Bedroom
***Tutorials***
How to paint stripes
The

most popular post

on this blog

is

a tutorial on

clean

ing

mini blinds. It still gets hits every day...who'd a thought it?
**********
I showed you where I do most of my creating...gla

morous isn't it?
I even blogged a

bout a

jam recipe I did. It was pretty popular, so I'm hoping to do a few more of those this next year

.
I guess we should all open our arms to 2013! I was going to say I can't wait to see what it has in store for us, but I realize that it's better all the way around if I wait for it to gently flow over me as it comes rather than wanting a torrent of excitement. Excitement and intensity is overrate

d

. ;)
Linking to: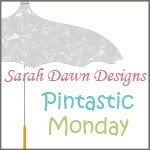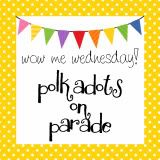 I Gotta Try That!
Show me what you got @ Our Delightful Home
Treasure Hunt Thursdays @ FromMyFrontPorchToYours
Time Travel Thursday @ The Brambleberry Cottage
Weekend Wrap Up Party @ Tater Tots and Jello