Getting new countertops is HUGE! It's something I've wanted to do for a while.
Dave and I decided to invest in a few upgrades on the house this year. We've been here in Alaska 4 years and will be here at least 3 more, so it is time. I want to enjoy some of the upgrade time!
My kitchen has consistently looked like this for the last 5 months. I obviously hate hand drying my dishes ;)
We currently have formica countertops. They actually don't look that bad, but there are some ugly flaws. We also have a leaky sink and broken faucet, as well as not being able to mount our dishwasher in correctly.
All that will be fixed tomorrow!
Our sink is from the same company. I would have loved a farmhouse sink like our old house had, but I don't want to cut into these hickory cabinets. We went with a single bowl undermount sink (the one on the right).
Our new faucet is from Moen and is an attractive price with beautiful styling. We got ours from Lowe's.
The new dishwasher is also from Lowe's. We went with a mid-range, supposed-to-be-quiet Samsung dishwasher. I got black instead of stainless steel to save a little $$ and that savings paid for the extended warranty so that I can get it repaired if it breaks after 15 months like our last one did.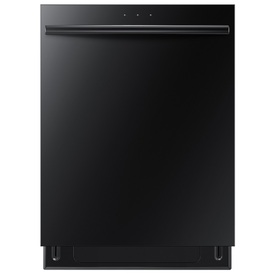 For the backsplash...I want tile. But I also want to save money, so that is something I'm planning to tackle myself. I'll chat more about that huge project later. For now, by tomorrow night, I will have a working sink, dishwasher and gorgeous countertops! I am SO excited!
(I want to apologize for being MIA for so long. Things have been busy around here AND my computer was in the shop for 4 weeks. I hope to be back in the swing of blogging so I can share our fun summer adventures!)